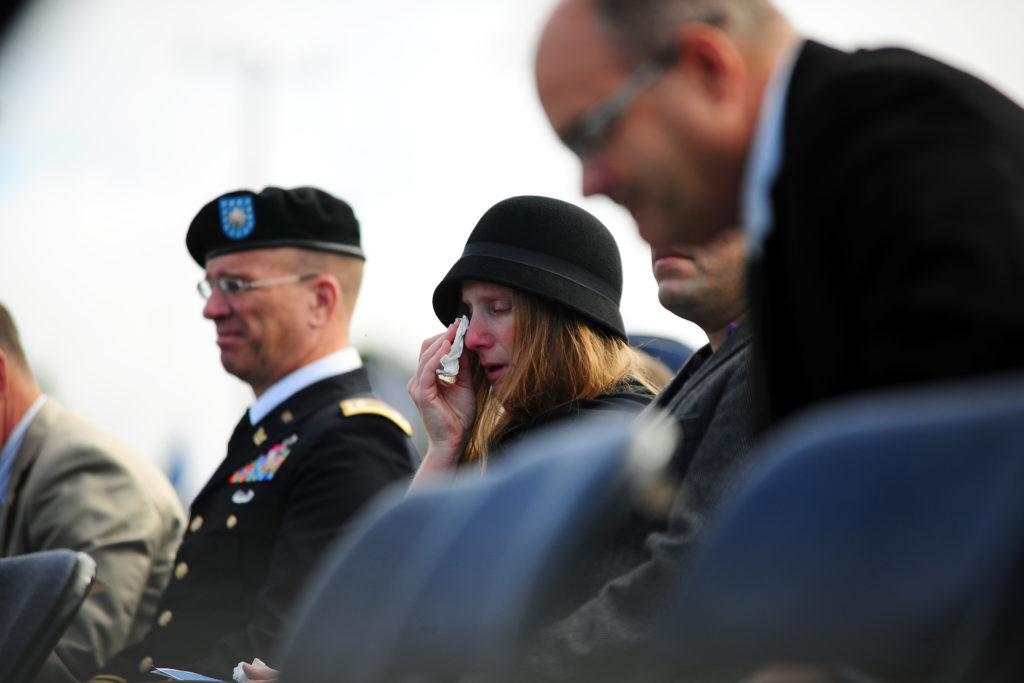 In these challenging times, it is imperative that we involve ourselves in giving back to our military veterans and their families, suffering from PTSD.
On a daily basis, 22 Veterans commit suicide. Stopping this must be our highest priority.
Since the tragic days of 9/11, America has lost over 7,000 of our heroic men and women from our military, fighting the wars that must be fought to protect the rest of us.
In that same time, as astonishing as it is unbelievable, over 140,000 returning Veterans have taken their own lives here at home while suffering from PTSD.
22 Per Day. 140,000+ Since 2001.
These tragic facts are the reason The Gold Shield was formed. Together we can end this tragedy.
Unfortunately we can do little about the wars we hear about from afar. Veteran suicide is a war that is happening on our own soil, and it is a war that we can finally do something about.
It's The Gold Shield's belief that if the public knows about this tragedy, it's something that we can and will stop.
With your support, these needless tragedies can end.

How Does A Gold Shield Membership Work?
The Gold Shield was founded on the model of our business membership program: business owners showing their support for Veterans by giving back to the organizations that are the solution ending the Veteran suicide epidemic.
Here's how it works:
It's easy, incredibly effective, and accessible – any business can become a Gold Shield member to benefit from our national advertising campaign, create partnerships with Veteran Support Organizations, and help to end the Veteran suicide epidemic. 
You can give a dollar or a million – what matters is that hundreds of businesses are getting involved to save our Veterans.