Our Silver and Gold memberships allow you to "lock-in"
your veteran support for the long term.
Annual Membership
For just 75¢ per day. Pay your Gold Shield Membership fees annually and become part of the group of businesses who are saving Veteran lives.
Silver Membership
$
2500

For 10 Years of Membership
This Gold Shield Membership is good for 10- Years. Silver members will receive everything in the Annual Membership, and a plaque signifiying their commitment to Veterans.
Gold Membership
$
5000

Become a lifetime member
Pledge your support to Veterans for a lifetime. Lifetime members will receive everything from the Annual and Silver Membership in addition to a permanent feature on our website.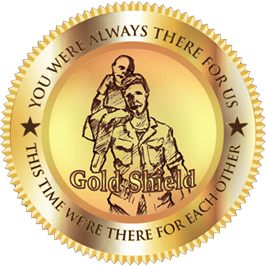 If you would like to ask any questions, seek advice, or provide any feedback, we'd love to hear from you. You can also find out more from our FAQ.
Phone: 888-526-9111
Email: info@thesimpletruth.us